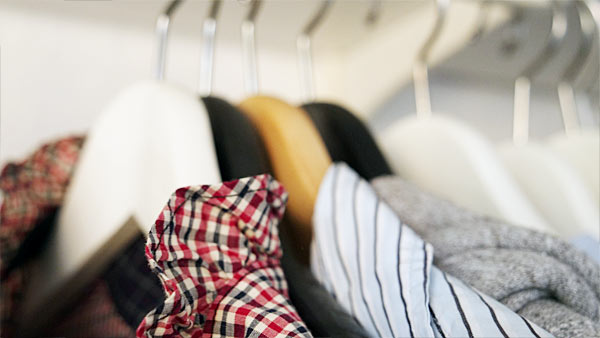 Whereas, our grandmothers saved up months for a dress that would serve them for work and special occasions for many years, we just go out and buy one without checking the bank balance. The result is that we have less cash, and still nothing to wear.
Do you think that you are spending too much money on clothes? Are you looking for guidance on how to save money on clothes?
Here is our list with ideas on how you could start saving money on clothes today.
Save money on clothes by knowing your personal style, or creating one
Having your own personal style means that you won't get seduced into buying into pieces of clothing that do not fit your style. Sometimes, we just buy things because they are on trend, or because everyone says we should have them. For example, if you never wear heels, then perhaps, it is not a good idea to buy heels just because everyone suggests that you should. Chances are that those pieces will never or rarely get worn. Forgotten first, and later discarded.
If you feel that you do not have a personal style at the moment, you can build one. Take your time with it. Do not discard clothes. Rather, try to experiment with different combinations. Ask yourself how the clothes should serve you? The questions to ask could be:
[a] Is comfort more important than style?
If the answer is yes, what clothes are uncomfortable to you? For me, it's mohair jumpers, high heels, mini-skirts, tight jeans. They look great, but if comfort is more important, then they are not appropriate. It helps to narrow down your options by eliminating items that do not fit your needs. Don't worry though, stylish and comfortable clothing exists in this day and age.
[b] What is my lifestyle?
Someone whose lifestyle is city and parties will likely want a different wardrobe than someone who wants to wander the countryside in the rain and mud. Think about your lifestyle. If you only occasionally walk in the countryside, you won't need that very expensive functional outdoor jacket.
[c] How much care do I want my clothes to give?
Silk and wool does require special care. Silk requires ironing. Wool often needs to be washed by hand with a special detergent. If ironing and hand washing is not your thing, and you don't want to spend a fortune at the dry cleaners, then perhaps non-ironing blouses are a better choice, or fabric that does not crinkle too much and needs less care in general.
Get pieces of clothing that are versatile and cross functional
Many items can be worn in a myriad of ways. For example, a blazer can be dressed up or down. A dress can look formal with dressier shoes and casual with trainers. When buying clothes try to imagine different combinations and different occasions with that item in mind. Could this piece be worn at a party, at work, at home, shopping, on holiday, in the park, dog walking, exercising etc.? The more cross functions the better.
Shop second hand whenever you can
Shopping second hand does require more effort and time. But it could be worth it. Not only is it better for the environment, clothing can be better quality too. Plus, depending on the piece, the resale value could appreciate over time. While a piece of clothing at a fast fashion retailer loses 50% of its value by the time you walk out of the shop, vintage and second hand clothes do not. So you could potentially resell the item for the same price you bought it for, or more.
Borrow clothes instead of buying new
You are invited to a wedding and you don't have anything to wear? If you really need a special dress or tuxedo, try to find out if you can rent or borrow. Also, google if there is a rental service near you. Evening gown and tuxedo rentals are not a new thing, they have been around even before the internet was born.
Think twice before you buy
You see something, and instantly want it. Don't buy it straightaway. Leave half an hour breathing space to think about it, or even better: 24 hours. Make sure that whatever it is, it fits you and your lifestyle. There are so many beautiful things out there, if you buy them all, you will end up with a messy, incoherent wardrobe.
Keep your personal style coherent
When you read or watch style advice, the phrase "creating a uniform" pops up. Find your style and stick to it like it's a uniform. Don't get succumbed into buying trend pieces. Perhaps it would be helpful to look at the fashion of a period, from a movie, or music genre. Pulp Fiction or The Royal Tenenbaums. Patti Smith or perhaps Celine Dion? Take inspiration from everywhere and don't be afraid to do so.
Care for your clothes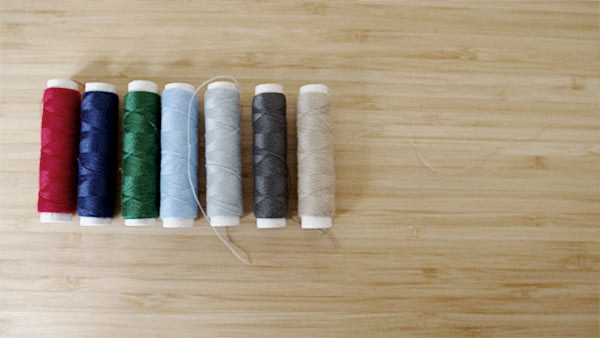 Read the labels, follow the instructions. For wool, a lint shaver can bring new life into a sweater. These also work wonderfully on fleeces. Also, keep a small repair kit at home so that you can sew on a button or fix small holes yourself.
Get easy to care for clothes
Silk blouses, cashmere sweaters and white shirts are beautiful to look at. But they are hard work to keep in shape. If you have too many of these hard to care for clothes, you might find it hard to catch up with caring for these. Hence, it creates the illusion that you do not have enough clothes because half of it is waiting in the laundry bag to be taken special care of.
Don't buy in the sales
While sales can help you save money, for example, if an item that you have wanted for months is all of a sudden on sale, in your favourite colour, and your size, then yes, grab it! But if not, think twice. I remember that going to the sales was actually a pastime, a hobby for me. I rarely bought anything that I have worn frequently in the sales without prior research.
With sales, it is just too easy to be fooled by the "good deal", only to realise a lot later that the good deal is nothing more than a dust collector.
Buy quality rather than quantity
Buy one good quality t-shirt instead of many. That one t-shirt will last you longer, and will keep its shape and colour longer. One good quality pair of shoes can last you a lifetime. See every piece of clothing as an investment rather than pure consumption. Don't feel bad when you buy an expensive but versatile item that will last you many years.
Try to sell your unloved pieces
You can make extra money by trying to sell your clothes especially if they are in like new condition. However, selling is not easy, because there is literally a flood of second hand clothes in the market. It can take a rather long time unless your item is vintage, designer or a collectors' piece. It is worth a try nevertheless.
Vamp up your clothes with accessories
Occasionally, I am visited by that feeling that my wardrobe is super boring. In these moments, I use accessories to vamp up my outfit. This helps to save money on clothes, because it keeps me from spending money on clothes just because I feel bad "today". A small collection of well curated accessories can help to brighten up your outfit when you feel a bit grey, boring, and in need of something elevating.
Give yourself a budget and stick to it
I read somewhere that people should spend about 5-10% of take home pay on clothes. Depending on how much you make, this seem rather a lot. I am also not sure why it is necessary to buy clothes every month? However, make a list of the things that you would need in a given year. Then decide how much you would like to pay at most for an item. Finally, calculate the numbers together. This would be the budget. Try to stick to it.
Challenge yourself to a no spend year
The world will go on as usual. You likely will have enough clothes to wear and your bank balance will grow. Just don't spend for a year. This way, you wont need a budget. Avoid shops and browsing during that time and read books. Think about your goals and finances instead. Why not start right now? Here are some ideas on how to think differently about money and saving. Good Luck!